Baddiesss!!!! THIS is the event you have been waiting for!
Created by an introvert for an introvert you finally have a reason to get fine AF 🙌🏽 like you did for your prom which and get in the room with some other boss baddies who just aren't getting the attention, connection, and collaborations in the business world that they should be getting.
Listen I get it! It feels like high school all over again where only the "mean girls" are winning but this even is putting an end to that right now!
Get ready to immerse yourself in this ultimate event crafted specifically for the bougie introvert entrepreneur in you.
🙅🏽‍♀️This isn't your "typical Atlanta event" where all the "popular IG folks" come to stunt and the unpopular folks come just to take pictures for clout! 🤢
📌Clout ain't connecting and if you ain't connecting you ain't collaborating, and if you ain't collaborating then you ain't cashing out! Get my drift?
It can be lonely out here wanting to go to an event to network, and meet other business minded people but you're afraid that when you get there it's gonna be filled with fakery.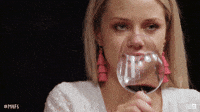 I'm from Detroit I GET IT! Ion do fake ishh and I'm sure yall have seen that through connecting with me in my memberships, classes, course, lives, eBooks, I'm the same way in all of it!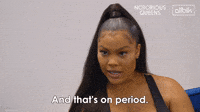 Now, I can't lie, I have access to these rooms with the "popular people" but I've just always been the voice for the underdog. 

I wanted to create something I wish I had when I was first starting out so I worked hard on pushing this out there.
This idea has been brewing for THREE years and I'm finally pulling the trigger and if you can relate to anything I've said this far I would love for you to get in the room with the rest of us.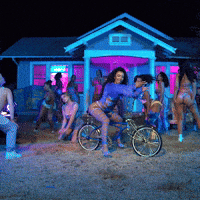 You ain't alone boo, they just don't create a lot of space for us. But now it's high time for you to come and take up some mofo space!

I would like to introduce you to the 1st annual "Content N Cocktails" event where we are gonna create, connect, and collaborate in a REAL way, not the fake one. 🤗
✅ After you leave here everybody is gonna have to put some respect on your name!
👉🏽From the content that we are gonna create, the connections that we are gonna make, and the EPIC lifetime collabs that are gonna happen will go down on this night!
I've created this event with YOU in mind!
♥️ We are dressing in all red and we are going formal, formal, so when you post this ish EVERYBODY will wonder where you are, where you came from, and be mad they weren't there!
When: Thursday October 26, 2023
Time: 6-9pm EST
Where: Location will be disclosed on your ticket after purchase, I don't need people just pulling up like they supposed to be there and they aren't lol
There will be:
Content games (to make sure you capture the dopest content and even learn some new tricks!)
Networking games (to make sure you connect in REAL way)
Dinner (included FCFS)
Specially crafted cocktails (one drink ticket included and mocktails for my non drinkers)
Live music (Who knows the Tamia hustle?)
Hookah (Cause baby I love me a good hookah)
Special guest appearances (from some special people that I love and adore)
A surprise gift that's gonna BLOW your mind!
And more!
I'm not one who markets to convince I market to inform as you should too. I let you know what's about to go down and I'm done sis. You coming or not? Lol
There are 3 different types of tickets to choose from in the drop down menu and there's only a limited amount of both the VIP tickets. (So if you want one don't play sis!)
👉🏽Let's talk about the different types below:
General Baddie-(Includes Admission + 1 Drink Ticket + Food While It Lasts) (Early Bird $147 first 10 baddies then $197)

Platinum VIP Baddie (Everything in General Admission +(1 IG audit delivered via email) VIP Seating + VIP Gift Box + 1 Stories Promo For Your Biz) $397 (only 5 available)

Diamond VIP Baddie (Everything in General Admission + (60 min)1:1 Strategy Call + VIP Seating + VIP Gift Box + 1 Stories Promo For Your Biz) $997 (only 3 available)
You can checkout with sezzle or shoppay and break your payment into installments if you'd like. 

**Please note that there are no refunds for this event. You can transfer your ticket up until 7 days before the event**
Any questions or concerns please email: support@kierrasade.shop or text (678)961-4949 and allow up to 24 hours excluding weekends for reply.